Book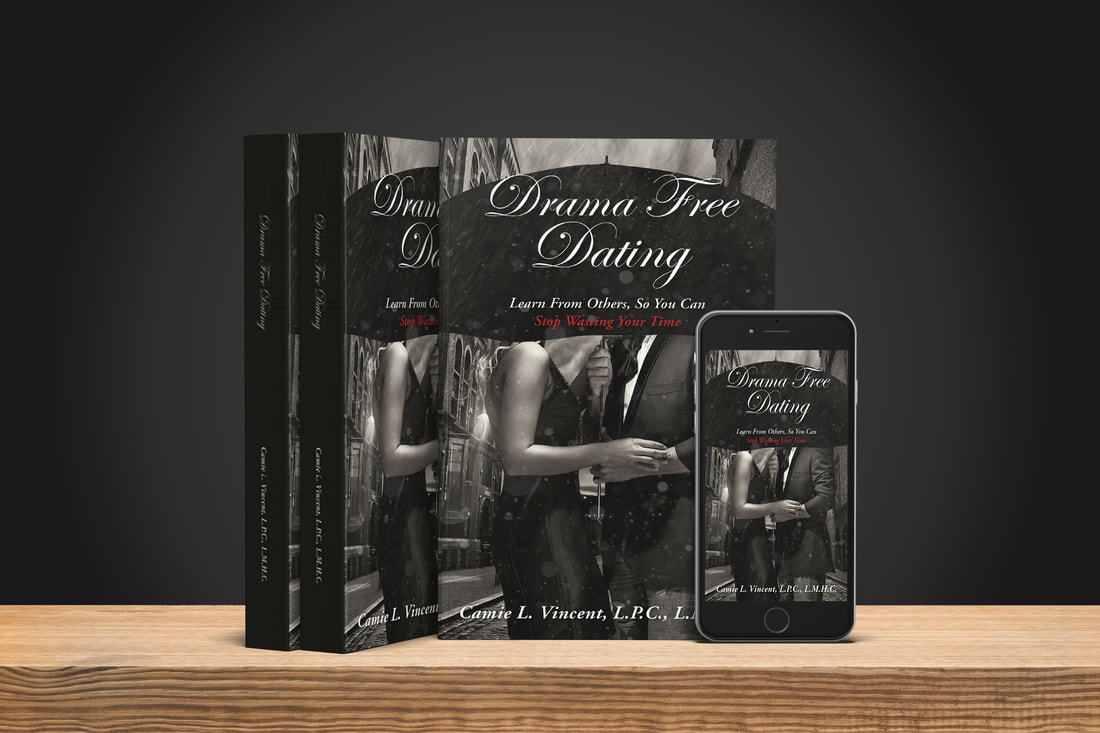 Another disappointing date have you feeling down? Do you wonder if you'll ever find true love? Drama Free Dating will not only broaden your perspective on many different aspects of dating, but it will help you conquer all of those feelings and put you on a path toward finding a partner who is right for you.
Dating norms have changed over the past decade, leaving many singles lost and confused. It's time for fresh, updated information that will help connect today's singles.
The objective of Drama Free Dating is to simplify the dating process and to raise the bar, therefore, leading to healthier, loving relationships. This book will support you by leading you to the best version of yourself! Someone who is open, ready to meet someone amazing, and-DRAMA FREE.Editorial Reviews:
"
Drama Free Dating
is truly a refreshing read for anyone going through the ups and downs of finding love in their life." —Alexis Meads, M.A. Harvard, Professional Dating Coach
"An inspiring empirical look at dating and relationships that makes you dig deep down into the depths of your soul." —Coach T Anthony, Author of the book
The Art of Online Seduction
"Camie Vincent was able to take every day dating topics and put it into a format that you understood and was also entertaining at the same time."
—Candice Rothenberg, Host of "Single Parent Show"
"I would recommend Drama Free Dating to woman (and open-minded men) in their twenties and up who are still interested in dating and need some clarity and perspective when navigating the dating world."--
Lynn Gilliard, Author of Let Him Chase You
"Drama Free Dating by Camie L. Vincent is a modernized, practical guide for every man or woman looking for love in today's complex world. Reading this book is a no-brainer if you're seeking deeper and more fulfilling relationships."
--James Melouney, bestselling author of The Art of Success
It is available at all major online BOOKstores such as Amazon.com and Barnes and Noble.com. in hardcover ($24.99), paperback ($14.99), and e-book format ($8.99), and select Barnes and Noble stores across the U.S.
Click here to buy at Amazon
Buy Online At Barnes and Noble by clicking here
For bulk orders or book signings contact Publicist Jon Henry: publicitydfd@gmail.com
​